Back to Top
About RIL Meet Our Staff & Board
---
Everybody on our staff is ready to assist you with your needs and concerns. We're open from 9:30am to 5:00pm, Monday through Friday. Visit our Contact Us page to send us an email or call us for more assistance
Our Staff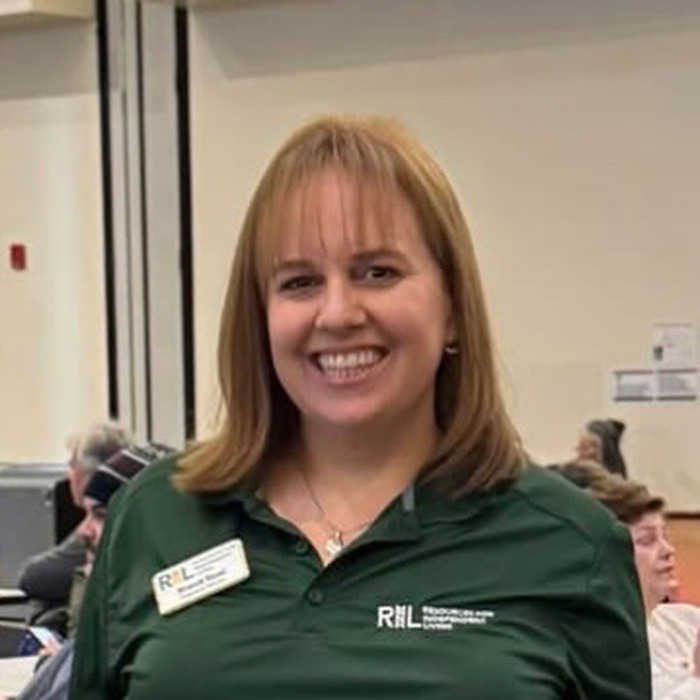 Brandi Bluel was born in Red Bluff, CA, where she spent most of her youth until moving to Chico and Sacramento for College. She graduated from California State University, Sacramento with a BS in Sociology. Before becoming an employee, Ms. Bluel began work at Resources for Independent Living as an intern. As an employee she worked her way through all of the core programs at the center. When she left RIL in 2021, she was the Program Manager. Leaving was very difficult, as she had forged many relationships. However she felt the step-up to Grant Administrator for the Traumatic Brain Injury Program for the Department of Rehabilitation would be beneficial to her career path. Ms. Bluel is honored and excited to return to RIL as the Executive Director in 2022 to carry on the passion she has for the Independent Living Movement. In her spare time, she enjoys playing card and board games with her friends and family; traveling; trying new restaurants; going to concerts; and spending time with her two rescue dogs, Ireland and Zion.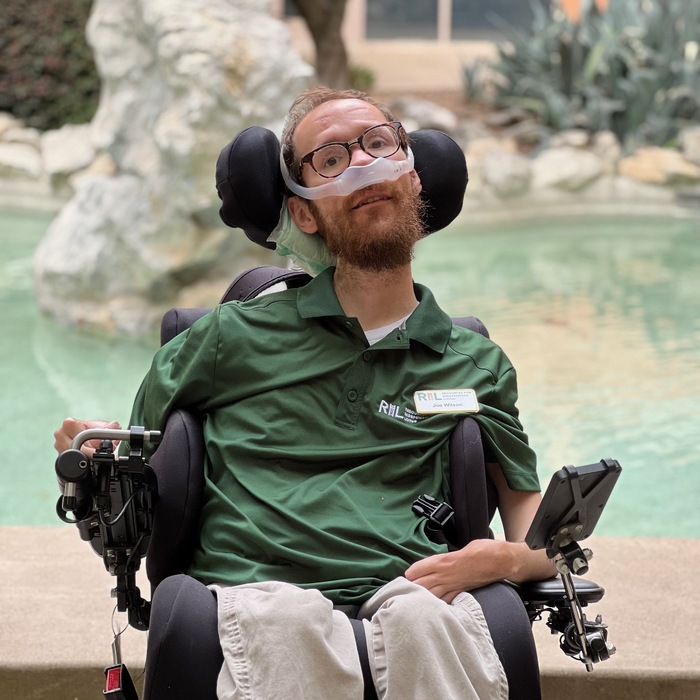 Joe Wilson
---
Personal Care Assistance Coordinator
Joe Wilson is the Assistive Technology Coordinator at RIL and previous YLF delegate. He moved to Sacramento in 2010 and completed his Bachelors Degree in Communication Studies at California State University, Sacramento in 2016.

Joe discovered a passion for helping others through volunteering as a crisis counselor for the California Youth Crisis Line. Joe has an interest in writing and operates a blog to encourage others to step outside the comfort zone.

His goal is to one day travel the country as a life coach. Diana McCall
---
Service Assistant
Diana has worked for RIL since March 2018. Diana heard about RIL through a local caregivers' union. RIL has helped Diana increase her job skills and she has picked up new tasks such as filing and copying. In her spare time Diana enjoys cooking, sports and being a caregiver to various people with disabilities.

Michelle is the "Program to Encourage Active and Rewarding Lives for Seniors" PEARLS Coach at RIL.
As Maya Angelou quotes: "I've learned that making a living is not the same as making a life".
Michelle is grateful to have made a life ranging from Special Events Manager specializing in Community Relations to Community Theatre Actor. Representing RIL, developing community relationships, reaching for richer experiences, believing in service to others and continuous learning, Michelle embraces her new role as PEARLS Coach with RIL.
Degreed in Gerontology/Advocacy, Theatre Arts (CSUS).
Fun fact: Commencement speaker 2022.
Michelle enjoys the Theatre, grand adventures with her dog Chloe, making merriment mischief with Granddaughters, traveling to beloved Mexico and consignment shopping in the Haight District in San Francisco.
Michelle dedicates her new journey with RIL to her beloved Mother Juanita- her inspiration for being a part of a community-based program. Angelique Coleman
---
Receptionist
I started working at RIL in February of 2021. I have learned so much more about Sacramento even though I have lived in Sacramento my whole life. I love helping people. Even pointing people in the right direction or to the right person is something I truly love doing.

I have over 5 years of customer service experience and about 4 years of office assistant experience. I have two Associate degrees, one in Social Science and one in Liberal Arts-both from American River College in Sacramento.
Cory Harasek
---
Janitor
Cory has been a consumer since 2012, and now maintains employment at RIL! Cory finds RIL to be very passionate about helping people with disabilities. With the help of RIL Cory secured housing and is now in charge of his own finances!

"RIL has been instrumental to me living independently with a disability." I am originally from Southern California, where I attended California State University, Northridge and graduated with a Bachelor of Arts Degree in Deaf Studies in 2009. I moved to Northern California in 2010 to work as a Teaching Assistant for Deaf and Hard of Hearing students. In October 2023 I joined RIL as the Youth Coordinator.
When I'm not working, I enjoy being home and spending time with my fiancée Julissa, our dog Julian, and our cat Archie.
Angie Guerrero
---
Disaster Prepardness Coordinator
Angie was raised in Sacramento most of her life. She attended Sacramento City College and studied Journalism. She is an activist and an advocate for people in disadvantaged communities.

Angie became a volunteer at a community-based organization in July of 2019 where she recently became cadre to the cause of advocating for low-wage and unrecognized workers. In September, the organization Angie volunteers for was invited to participate in The Mayor's Commission on Climate Change to represent the hard to reach communities where she met RIL's Deputy Director April Wick. She just recently joined RIL in January of 2020 as the Personal Care Attendant Registry guru.

Angie's hobbies are cooking, reading, learning new things and spending time with friends and family. She also hopes to go back to school to continue her education in the field of journalism and earn a degree. My work experiences as a Coordinator of Educational Programs, Vocational Rehabilitation Consultant, Board Member for The American Cancer Society and Appointments by two governors to serve on a statewide advisory committee helped prepare me for this rewarding career. My role at RIL consists of advocating for and helping people with disabilities put systems in place to live independently and safely in the community with accessible services. My academic background includes undergraduate studies at Jackson State University and graduate studies at California State University.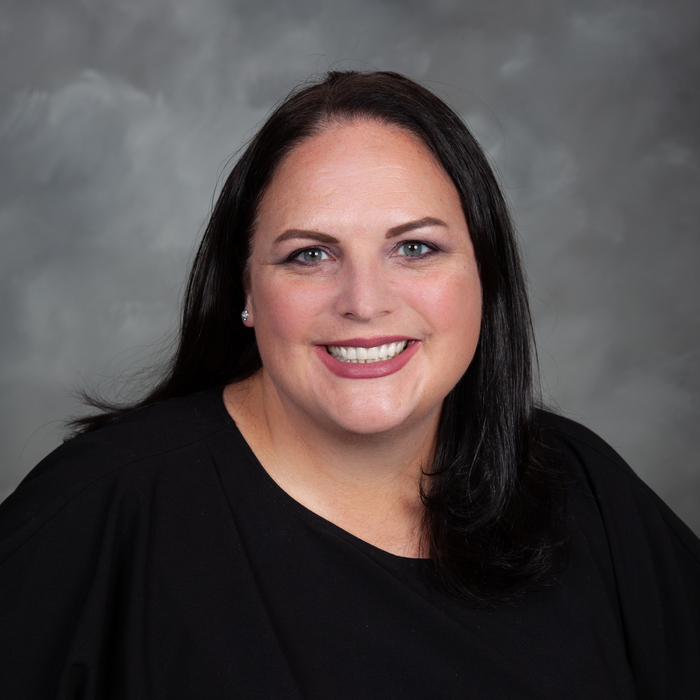 Rebekah was born in raised in California. She received her BA in Psychology through California State University, Northridge. She also completed most of her graduate studies at Grand Canyon University but put that on the backburner while raising her son. She has a passion for learning and plans to complete her graduate studies as a personal goal in the future. She has worked in the disabilities service field for over 14 years. Her passion to work in this field truly comes from growing up with a grandmother who was a special education teacher, Special Olympics volunteer, and Sunday school teacher for adults with developmental disabilities.

In 2008, she decided to move to Tucson, AZ where her brother lived. For almost 11 years she worked at Chapel Haven West, a program that provided residential, day programming, and supported living services for adults with developmental disabilities, empowering them to live independent and self-determined lives. There she was the Supported Living Program Manager. However, she always dreamed of moving back to CA. In 2019 she and her family made the move, and she became a Program Manager at an adult day program for United Cerebral Palsy of Sacramento and Northern CA. She is excited to continue her career with RIL and apply her knowledge, experience, and skills in her new position as the Program Manager. Seeing those we support having meaningful and engaged experiences everyday brings so much joy and fulfillment to her life.

Most of Rebekah's spare time is spent with her family. She and her family enjoy camping, building Lego sets, playing board games, taking road trips, and playing with their chihuahua dog named Izzy. One interesting fact about Rebekah is she is a huge Wonder Woman fan and has been collecting for over twenty years.
RIL Board Members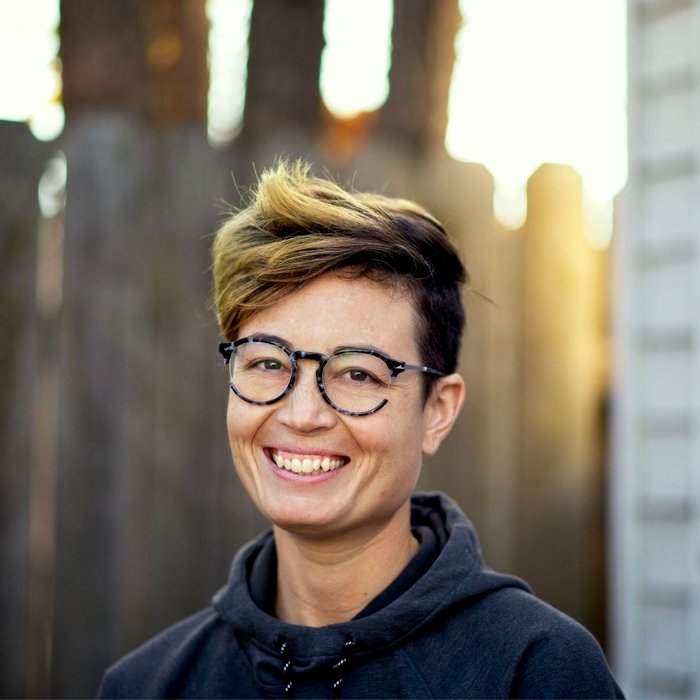 Charis Hill
---
Board Member
Unstoppable, award-winning advocate since 2013, Charis Hill (they/them) is a disability activist, writer, speaker and model living with Axial Spondyloarthritis (axSpA), Ehlers Danlos Syndrome (EDS), Major Depressive Disorder, Anxiety and Post-Traumatic Stress Disorder, among others. Charis' multi-tiered work uses narrative engagement to advance social justice for multiply-marginalized disabled people.

Charis' story has been featured in dozens of publications and media outlets including NPR, Business Insider, Kaiser Health News, WebMD, Mother Jones, the Associated Press, and in the documentary film Becoming Incurable. They have spoken at numerous events including the Sacramento Changemakers TEDx series (2017); the Sacramento Women's March (2018 & 2020), the Health Advocacy Summit (California, 2019), Galvanize CA by The United State of Women (2019), Broome Library Monthly Recognition Series Autism Month Lecture (2021) and on healthcare panels, press conferences, in legislative hearings, and with members of Congress on Capitol Hill.
In addition to speaking at marches and conferences about ableism and healthcare, Charis regularly assists with translating medical studies and guidelines into plain language documents, conducting patient-centered rheumatological research, forming international criteria for disease treatment outcomes, developing Continuing Medical Education (CME) courses, and creating medical research guidelines. They are consistently involved in national/international advocacy, awareness, and legislative campaigns to improve spondylitis and disability education, funding, and access to treatment. In 2021, Charis worked with Congresswoman Doris Matsui and the Spondylitis Association of America to introduce H. Res. 135 which, if passed, will declare May 'Spondyloarthritis Awareness Month'.
Charis has modeled in Los Angeles Style Fashion Week and New York Fashion Week and has been featured on the cover of Féroce magazine, Arthritis Today, Spondylitis Plus magazine, and in numerous Sacramento-based magazines.
In 2014 Charis was awarded the Progress in Policy Award by the Arthritis Foundation, Pacific Region for efforts in statewide and national legislative advocacy efforts; and in 2021 recognized as Advocacy Volunteer of the Year by the Spondylitis Association of America (SAA). They are a board member of Resources for Independent Living (RIL) Sacramento, a member of the SAA advocacy committee, a member of the CreakyJoints/Global Healthy Living Foundation (GHLF) Patient Council and COVID-19 Patient Leadership Council, and a member of the Community Council for the National Pain Advocacy Center (NPAC). Charis writes for various media outlets; with bylines on HealthCentral, Healthline, Business Insider AnkylosingSpondylitis.net, and This AS Life; including cover stories for Arthritis Today and Spondylitis Plus magazine.
Charis graduated in 2009 from Meredith College, magna cum laude, with a BA in Sociology and minors in Psychology and Women's Studies. When able, they enjoy sewing, cooking, gardening, thrift store shopping, and loving two very furry Maine-coon cats (Juno and Jujoon) and one fluffy part-Ragdoll cat (Madge).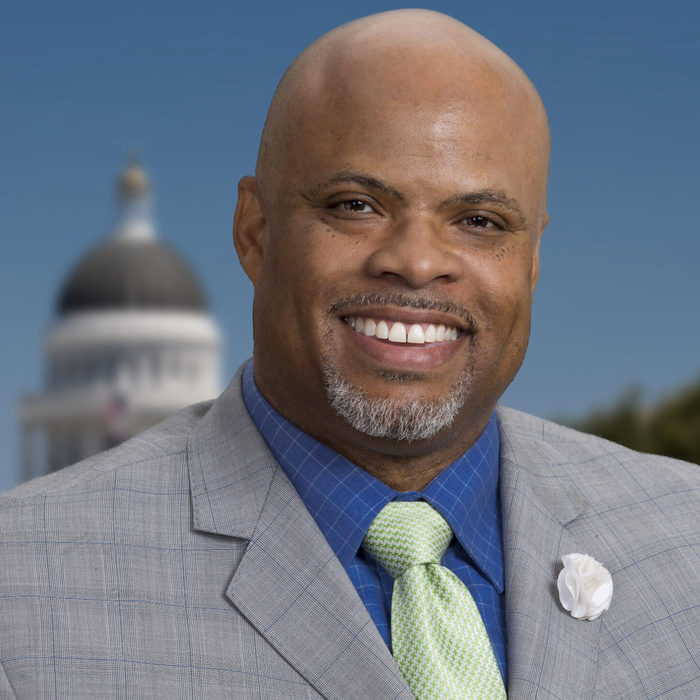 Dante Q. Allen
---
Member at Large
Dante Allen is the executive director for the California Achieving Better Life Experiences (CalABLE) Board, where he is responsible for the strategic direction and operations of the program, which launched in December of 2018. CalABLE is a tax-advantaged savings and investment plan that can be established for the benefit of qualified individuals with disabilities.Contributions to an ABLE account, can be made by family, friends, or the beneficiary themselves without interfering with the beneficiary's ability to receive government benefits through programs like SSI or Medicaid. Earnings are allowed to accumulate tax-free, and the withdrawals, provided they are applied to qualifying disability expenses, are also tax-free. One of the biggest benefits of ABLE is that the savings held in the account, are not counted against the limits on personal assets for individuals to qualify for public benefits.

Prior to joining CalABLE, Dante served in a leadership role with the California Department of Public Health's Office of Health Equity. Before OHE, Dante served in senior communications roles for organizations both large and small, including the Chevron Corporation, Kaiser Permanente, and the St. Joseph Health System. It was at Kaiser Permanente where he also served as the President of the Kaiser Permanente Association for Employees with Disabilities Business Resource Group. This group served as a networking, mentoring, and advisory group for Kaiser's 150,000 national employees.
Helen O'Connell
---
Chair
Helen O'Connell has received services from RIL as a consumer since 2003 and was a participant in RIL's Transitional Living Center (TLC). She was elected RIL Board Chair in 2019. Helen also currently serves as President of Disability Organizing Group For Initiating Total Equality (DOGFITE), the member-run disability rights advocacy group hosted at RIL.

Helen has a long-standing interest in public transportation advocacy, and in addition to serving as Chair of the DOGFITE Transportation Committee, she is a member of the Mobility Advisory Council (MAC) at Regional Transit and a founding member of Sacramento Transit Riders' Union (Sac TRU). She has given testimony in front of numerous elected bodies, including Sacramento City Council, Sacramento Area Council of Governments (SACOG) and the California State Legislature.

Helen believes in living a healthy, active life and is a participant and supporter of the Sacramento YMCA. She is also active in her church and participates in the choir. Helen resides in Historic Oak Park and spends her free time crafting and supporting the arts.
Tho Vinh Banh
---
Member at Large
Tho Vinh Banh is Special Counsel for Strategic Partnerships and Community Engagement (SPACE) at Disability Rights California (DRC) where she works with the Executive Director to support DRC's community goals and represents DRC in strategic partnerships with disability and other civil rights leaders, community members, and organizations.
As a refugee from Vietnam and a person with a visual disability, Tho Vinh lives at and cares about, the intersection of race, disability, gender, language and culture, among others, and how it shapes and impacts people's lives and opportunities. She carries all these voices with her in all that she does. She led DRC's Multicultural Affairs (MCA) Outreach Unit as a Supervising Attorney with this perspective and advocated for change through direct legal representation, legislation and policy work, ensuring individuals with disabilities, including individuals with Intellectual and Developmental Disabilities (I/DD), have the same opportunities as everyone else.

Tho Vinh is currently a Board Member of Asian and Pacific Islanders with Disabilities of California (APIDC), an organization that encourage and supports APIs with disabilities through programs for education, networking and community building. She is also a Board Member of Billion Strong, an international identify and empowerment organization designed to bring billions of voices of persons with disabilities together. Her prior appointment and memberships include: Governor Appointee to the California Complete Count Committee for the 2020 Census, chairing their Committee's Access and Outreach Working Group; Steering Committee member of Sacramento's Complete Count for the 2020 Census, Co-chairing their Disability Subcommittee. She was also a prior Board Member of the Racial and Ethnic Mental Health Disparities Coalition (REMHDCO).

Tho Vinh received her law degree from the University of California, Hastings College of the Law in San Francisco, CA in 2001. She received her undergraduate degree from the University of California, Berkeley, in Political Science and Psychology in 1997.
Eric Harris
---
Treasurer
Eric Harris is currently a legislative advocate with Disability Rights California. Most recently he was a legislative advocate with the California State NAACP. Mr. Harris is from Sacramento and attended Christian Brothers High School. He played on a National Championship wheelchair basketball team in high school as a member of the Bay Area Outreach and Recreation Program (BORP). This team gave him the opportunity to travel extensively throughout the country and compete with and against other top adaptive athletes. Mr. Harris was recruited by some of the top wheelchair basketball programs in the country and chose to attend the University of Arizona on a wheelchair basketball scholarship.

While at the University of Arizona, Mr. Harris balanced his education with wheelchair basketball. He had the opportunity to compete on the Under-20 USA wheelchair basketball team in Brisbane, Australia, where his team won an international championship. He also interned for United States Representative Barbara Lee, the chair of the Congressional Black Caucus. Mr. Harris then went to the University of Oregon School of Law. He experienced more great internships at the Democratic National Committee in Washington, D.C. and the American Association for People with Disabilities (AAPD).

Mr. Harris has continued to build experience in government at the local, state and federal levels. He has also been an advocate on behalf of Black people, people with disabilities and other marginalized communities. Mr. Harris has been a board member of the local NAACP in Sacramento. He joined the Resources for Independent Living Board in Sacramento in 2019. Mr. Harris is a co-producer on the Family Matters Forum radio show on 97.5 FM and a proud member of the fraternity, Phi Beta Sigma, Inc.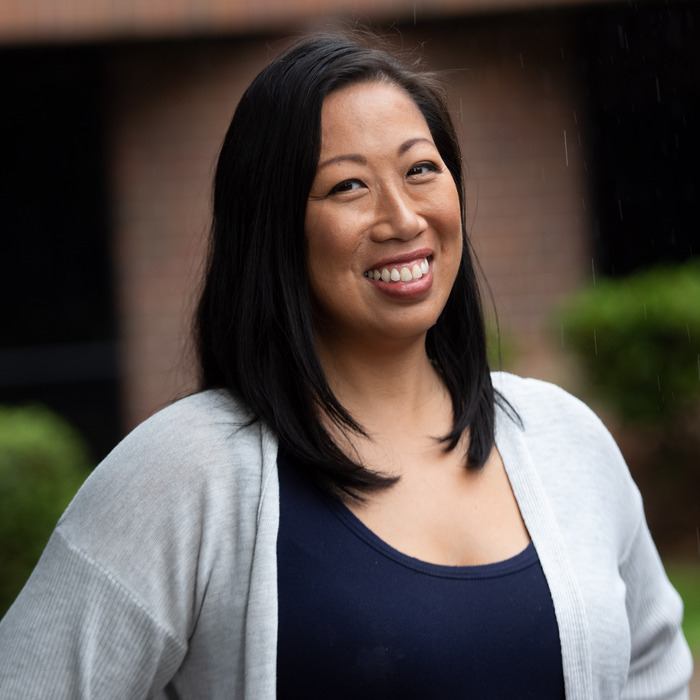 Kyla Aquino Irving
---
Member at Large
Born in the Philippines and raised in California, Kyla has been a lifelong advocate for health equity.

Kyla has served as an advocate for multiply marginalized communities (specifically disabled people of color) for over 20 years and has worked at the California Foundation for Independent Living. Kyla currently works at United Way California Capital Region as a Communications and Marketing Manager.

As a two-time kidney transplant recipient, Kyla acknowledges that her life is nothing short of a miracle. She's received a kidney from her father and mother, which have allowed her to become a mother in 2017.