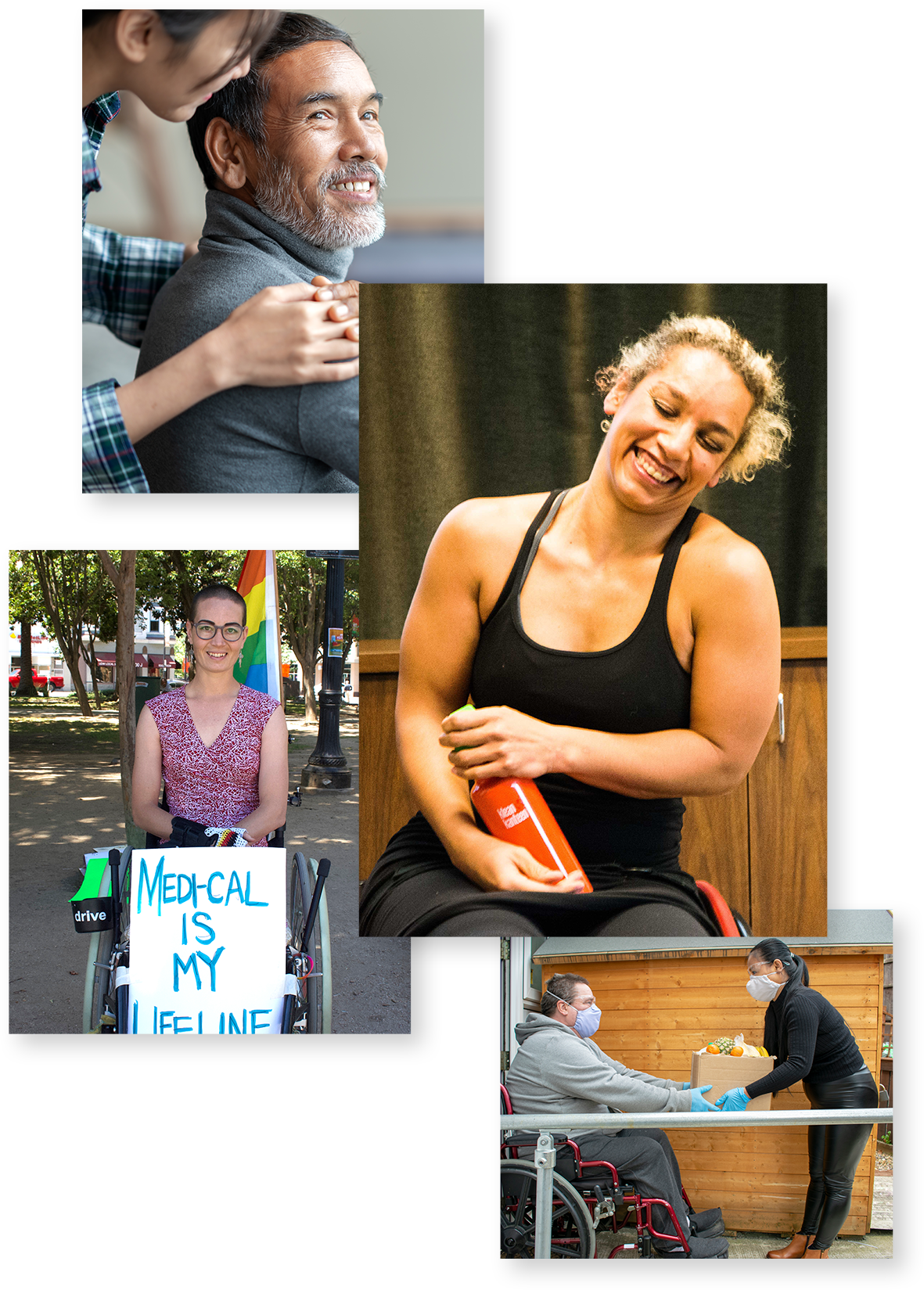 RIL Services & Advocacy Our Services
Meet Your Independence
---
Resources For Independent Living seeks to promote the socio-economic independence of persons with disabilities by providing peer-supported, consumer-directed independent living services and advocacy. Learn more about our services from below:
Learn More About RIL Services & Advocacy
Our Testimonials Hear It From Our Consumers…
---
"For nearly a year, I had difficulties accessing services through In Home Supportive Services (IHSS). I was in need of additional service hours in order to live independently in my home. I reached out to RIL and my problem was resolved. I am happy to say that I am very proud of RIL and the services they provide to people with disabilities."
– RIL Consumer
"I was injured on my job and was unable to work. After my benefits ran out I could not pay my rent for three months. I was in the process of being evicted when an agency referred me to RIL. Through a transition grant, my back rent was paid and RIL prevented me from becoming homeless. I was recently offered and accepted a job to maintain my independence and to further avoid homelessness. I will forever be thankful for RIL and how they helped me."
– RIL Consumer
"During a lengthy illness and death of my wife, my seven children and I lost our Housing Choice Voucher for the first time in 12 years. My wife always had the responsibility of maintaining our voucher, I turned to RIL. RIL assisted my family in order to reinstate our voucher. We would not have been able to make it without a voucher. RIL was a blessing and we are truly grateful for their services."
– RIL Consumer and Family
RIL Disaster Prepardness
Are You Prepared For the Next Public Safety Power Shutoff?
---
Remain safe while independent in your residence and community during a Public Safety Power Shutoff (PSPS) event or other emergencies, with RIL's support. We are coordinating various programs for those who depend on power for durable medical equipment or for their livelihood.
Learn More and Apply for PSPS Resources
Take the RIL Survey
We love to hear from you! Take the satisfaction survey and let us know how great we're doing… or even give us some helpful pointers on how we can improve.
Start the Survey
Get Involved Help Us to
Keep Helping
and Serving
People with
Disabilties
Make a Donation!
No matter how large or small, your donation will ensure that seniors and people with disabilities are able to remain independent and thrive at home and in their communities with dignity.
Donate Today
Subscribe to RIL
Sign up to our mailing list and stay connected to all that is RIL related!
Accessible Housing Matters Podcast How Independent Living Centers Help People
Find Accessible and Affordable Housing
Our former Executive Director April Wick was recently a guest speaker on the podcast Accessible Housing Matters. On this episode she talks about the need for universal design, affordable/accessible housing, and community participation of people with disabilities in conversations about building communities.
(Press play to begin listening to the podcast.)